I'm always looking out for new WordPress themes. I don't want to change the theme of my site but I do like to download free ones that I like, test them in my staging area, and file them away for possible future use somewhere. Here are 5 new(ish) themes that I across recently that I liked and decided to share with you.
I've listed the main features, included a couple of screenshots, and linked to the demo. Let me know in the comments which one is your favorite, whether you even like them, or why you don't like them at all. One note – I haven't tested any of these themes yet. My opinion is based on the way that they look, not on the way that they work.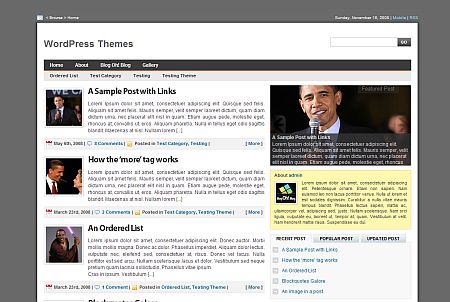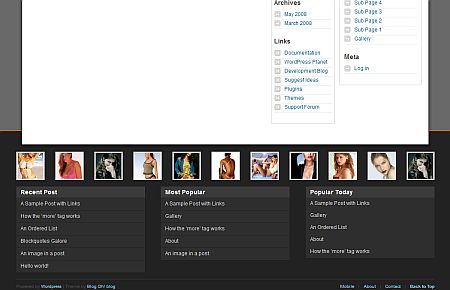 Features
Post Slideshow
Content Tabs
Widgetized
Twitter Ready
Flickr Ready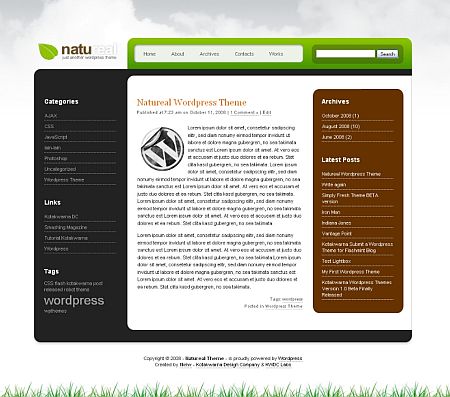 Features
3 Columns Fixed Width
Widget Ready
Gravatar Enabled
Valid XHTML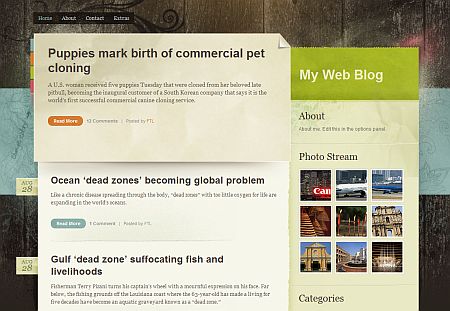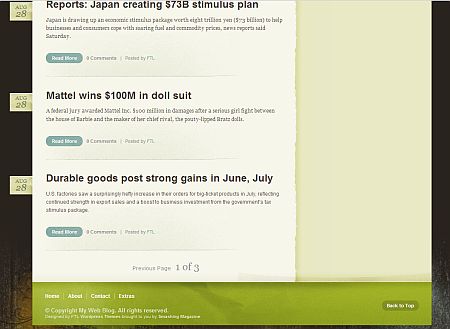 Features
Featured Block at Top of Layout
Style Switcher
Fixed Width Layout
Clean Layout and Typography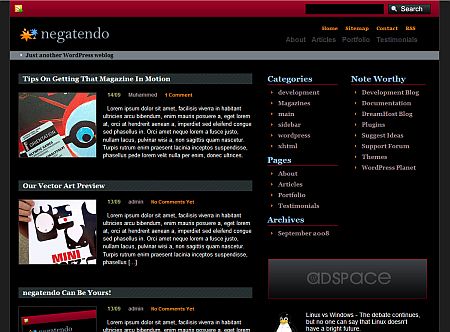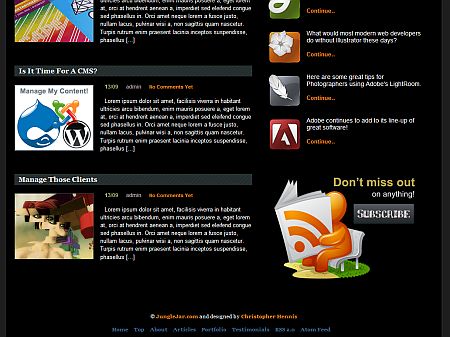 Features
Valid XHTML 1.0 Strict
Valid CSS Level 2.1
Gravatar support
Widget Ready Sidebar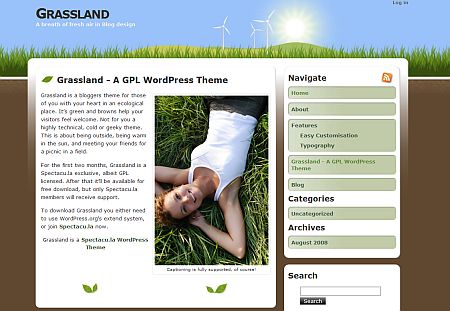 Features
Widget Ready Sidebar
Additional navigation widget for a smooth look
Fireworks source image for easy updating
WordPress MU compatible
photo credit: ezu

Keep Reading:
Did you enjoy this article? I can assist you with your WordPress or Facebook project.
Contact me
and I will provide you with an estimate. You can also connect with me on
Facebook
or follow me on
Twitter
. If you are looking for Hosting, WordPress Theme, Newsletter or other recommendations, please view my
detailed list.



36 Responses to "5 New(ish) WordPress Themes"
Trackbacks/Pingbacks