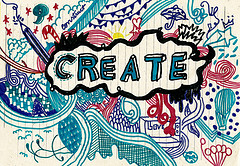 My 3rd article for PC World, 14 Creative Ways to User Facebook Business Pages, was published earlier this week.
This article is a slideshow presentation of Facebook pages that are doing something a little different with their Facebook pages, such as using staff book reviews for a library page or using videos for customer testimonials.
I thought preparing images and captions for a slideshow would be easier than writing a super long article but it really wasn't. I went through a lot of pages to locate these 14 examples. I even sent out pleas for examples but didn't really get a response. ;-)
I hope the slideshow gives you ideas for your own business page and that you find it useful.
Earlier articles:
photo credit: llowrain