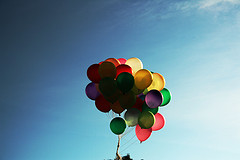 I've seen a number of articles saying that you shouldn't write a post apologizing for not writing new blog posts.
So, I won't apologize. Plus, I'm not all that sorry because I've been so busy with work, getting back into shape, and enjoying life.
But, I didn't realize how long it had been since I last posted until I was asked on Facebook why I had stopped blogging. I thought, "wait, I haven't stopped blogging". And then I realized so many months had gone by that it must appear that way. I knew I was lazy about answering and even moderating comments but in my mind I had just written a new post (even though I really hadn't).