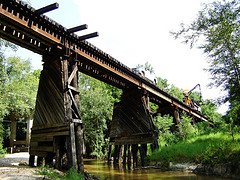 Yesterday I read this article about why users aren't upgrading WordPress and the plugins. The two primary reasons are users don't understand the importance of upgrades and they are afraid that upgrading may break something on their site.
This is why I offer a variety of WordPress maintenance plans. I worry about the upgrades and fixing anything that does break leaving you to concentrate on running your business.
I have a couple of open slots – first come, first served.
I will tailor the plan to your needs. For example, we can do one hour/month for 3 months, 1.5 hours a month for a year, etc. The longer you sign up for, the lower the hourly rate.
If you're ready to stop worrying about your website, contact me to discuss the maintenance plan options.
photo credit: nakrnsm
Keep Reading:
Did you enjoy this article? I can assist you with your WordPress or Facebook project.
Contact me
and I will provide you with an estimate. You can also connect with me on
Facebook
or follow me on
Twitter
. If you are looking for Hosting, WordPress Theme, Newsletter or other recommendations, please view my
detailed list.



One Response to "WordPress Maintenance Plans: Spaces Available"