Recently I've been asking a number of questions. Here are 10 of them.
1. Why does my neighbor say he has a Hummer because of his job? He's a cop.
2. Why for every misspelled word in Tweetdeck, the program suggests mucus and raucous?

3. Why does my sort of instant box of Aloo Matar have 4 alternatives for cooking it? I'm overwhelmed by choices. Regardless of the cooking method, the inner bag will be very hot.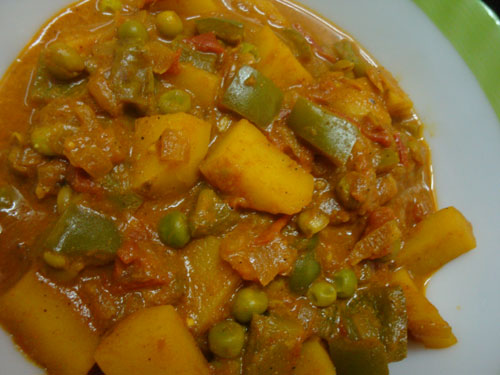 4. Why does my cat like to jump on the counter, pull down onions and garlic, and then bat them around the house? Some have suggested that she has aspirations to be a chef. This image is great because it's what my cat actually looks like.
5. Why was I compelled to find out who Lady Gaga was because I kept seeing mentions of her name? That's 10 minutes of my life that I'm never getting back.
6. What is Posh Metal? There is a last.fm group for Metalheads against Posh Metal. I looked at the group description and I'm still clueless. It makes me think of a Spice Girl hanging out with Ozzy or something.
7. Why do people think it's ok to spit all over the sidewalk? Seriously, carry some tissues or something. Maybe I should be grateful that they didn't do it on the subway.
8. Why does my other neighbor think that the only way to close a door is by slamming it?
9. Why do I have so much Joy Division in my music library? I didn't even like them back in the day. I have to admit that they were ahead of their time and that Ian Curtis had an interesting dance style.
10. Why do birds suddenly appear whenever you are near? This is the really bizarre version from the film MirrorMask rather than the one by The Carpenters.