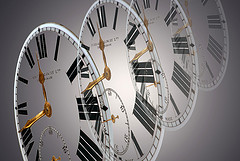 Frequently, I finish up a task and discover that I only have 10-15 minutes until I have to go pick up my daughter or until my next phone call. And I often find that I end up mindlessly sitting at my desk clicking around at nothing and I feel like I wasted the time.
So, I started thinking about what I could do with that 10 minutes and came up with the following list.
The List
Clean the litter box. This only applies if you have indoor cats. If you don't, you are welcome to come clean out mine.
Check Facebook and leave super witty and clever comments. If you are lucky, people will "like" them. ;-)
Reply to comments on your blog
Unsubscribe from newsletters that you no longer read rather than just deleting them.
Leave a comment on someone's blog post.
Check twitter and retweet some of your followers.
Answer a couple of quick emails. (if you have such a thing).
Start a load of laundry, fold some clothes, empty the dishwasher.
Find the perfect image for your next blog post.
And as my friend Pat suggested, sit and do nothing.
How about you? What do you do with 10 leftover minutes?
photo credit: alancleaver_2000