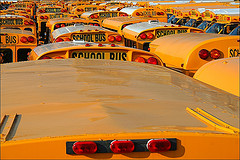 The school year started a couple of months ago but the new semester will be starting soon. There are a number of WordPress plugins that can assist educators in setting up an online course management or lessons site. Most are geared for higher education but they can probably be adapted for other levels.
Most of them are for WordPress but some are specific for BuddyPress.
WordPress Plugins for Education Sites
WordPress
teachPress – teachPress is a plugin that is course management system, which includes enrollments, and a BibTex compatible system for publication management. It is intended for professors and researchers. It also has an export feature for course lists, a sidebar widget for publications, and a shortcode that allows specific content to only be displayed to registered users.
mTouch Quiz – Quizzes can be added to an education site with this plugin. It is also mobile friendly.
PMID Citation Plus – With this plugin you can simply enter PubMed IDs (PMIDs) and have a references list automatically at the bottom of a post.
Digress.it – This plugin allows commenting at the paragraph level and is intended for in-depth conversations about longer documents. It can be thought of as writing in the margins of an paper based article. Blog style comment threads float to the right of the article and allow discussions on parts of the article rather than using the traditional comments at the end of the article. A number of institutions are using this such as Cornell and the New York Public Library.
WP Document Revisions – This is a document revision and version control plugin that contains three main components. 1. A document management system to track store and organize files of any format. 2. A collaboration tool that allows teams to edit and revise a document. 3. A file hosting solution to publish and securely deliver documents to clients, professors, or students. One important component is access control – each file is given a persistent URL that can be private, password protected or publicly available. This could be used for student papers or a thesis.
SP Courseware – This is a class management plugin. You can add schedules, manage assignments, add a bibliography, and manage general course information.
BuddyPress Specific
Learninglog – Learninglog allows teachers and students to use WordPress as an educational tool. With this plugin you can set up learning logs for students, create assignments for groups or individuals, and collect and review answers. It also includes privacy settings for each learning log entry.
BuddyPress ScholarPress Courseware – ScholarPress Courseware is a full featured learning management system for the BuddyPress version of WordPress. Features include: a class dashboard, courses, lectures, blbliography, assignments, quizzes, gradebook, and schedules. There is a full handbook available online.
BuddyPress Docs – This adds a collaborative area to a BuddyPress installation and is part Wiki and part document editing. The author says it is similar to having Google Docs within WordPress.
photo credit: loop_oh