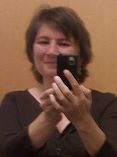 About WordPress Services at (Anti) Social Development
Need WordPress help? Do you need assistance customizing your theme or do you want a custom theme built for you? Do you have a site and need assistance with maintenance and updates? Or do you want to add additional functionality, such as ecommerce or a membership site? Or perhaps your site is on a different platform and you want to convert it to WordPress to make updating your site easier. Perhaps, you are losing customers due to the increased use of mobile devices and need a site that is mobile responsive.
You have come to the right place! I provide a full range of WordPress services for individuals, small businesses, and for larger companies contracting out WordPress development and support. Services include custom designs, custom coding and development, site maintenance, training, content and writing services, and so much more. I have 7 years of WordPress development and consulting experience and so many satisfied clients.
I have worked with Kim for several years and she is absolutely my go to resource for all things WordPress. She consistently delivers great work on time and on budget. I would highly recommend her!

Julie Friedman Bacchini, Neptune Moon LLC
Whether you're at the "I'm new – I don't know where to start!" stage, or the "I've messed things up and I'm afraid to upgrade to the latest version of WordPress!" stage, I can help. Know what you want, but don't know how to make it happen? I'll bring your idea into reality. Don't know what you want and need some serious advice? I can set you up from start to finish. My biggest strength is listening to and figuring out what you want from your site — then turning those ideas into web reality.
Kim Woodbridge is someone I can always count on to get me out of programming trouble. She knows WordPress and how to generate results. I started collaborating with Kim to convert Photoshop design files to WordPress six years ago and our work and communication has been ongoing ever since. There is so much more than coding involved when it comes to creating responsive design for the web today – from browser testing, software updates, server security to e-commerce and SEO. Knowledge and experience saves everyone time and money. Working with Kim to create a successful product that realizes a client's goals just works!

Nancy Revell, EGraphicDesign.com
Find out more about my services here. If you're more the DIY type, my blog (Anti) Social Development is about WordPress, Social Media, Facebook, Twitter, and online tech resources. Here, you'll find tutorials, useful tools, and fun online resources. Have a question or want to get started? Contact me here.
About Kim Woodbridge
I am a paradox. I'm an introverted person (INFJ on Meyers-Briggs) who's also interested in social media and enjoys people. It's not so much that I want to make online "friends" as I'm intrigued by the exchange, flow and cataloging of information — which makes sense since I studied library and information science in graduate school, although I've never worked as a librarian.
I enjoy playing video games. Serious gamers wouldn't call me a hard core gamer, but when I'm tired, I sink into PC point-and-click adventures, some RPG's and casual hidden object games. Unfortunately, I don't have the time to play that I used to but try to make time very early in the morning on weekends.
What else? What else?
I live in Philadelphia. I have a teenage daughter. I also enjoy reading, supporting Aston Villa in the Premiere League, living simply, and laughing.