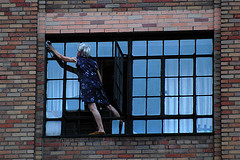 Two weeks I encouraged you to spring clean WordPress by making backups, upgrading, removing unused plugins and more. I have finally decided to take my own advice and have done some (Anti) Social Spring Cleaning.
I hate to admit it but I often give advice before I actually follow it myself. But there, I've admitted it. Between writing articles and working on other's sites, maintenance on my own site often falls to the bottom of my todo list.
So, here's a list of the the spring cleaning I did here at (Anti) Social Development.
Upgrade to 2.7.1 – I was still on 2.7. I wanted to upgrade but the auto-upgrade doesn't work with my host and I didn't have a block of time to do a manual upgrade until recently. It's really nice to not be looking at the upgrade notice at the top of my WordPress screen.
Removed Unused Plugins – I had a couple of plugins installed that I wasn't using. I kept them around because I thought that I might need them again but finally decided to delete them.
Upgraded All Plugins – I had 5 or 6 plugins that needed to be upgraded. One of them was cforms – I always put that one off because it just seems like too much work. I had two plugins that didn't want to be upgraded through WordPress so I upgraded them manually. Well, cforms was also upgraded manually – it's the best contact form but it's fussy.
Updated my contact page – I added a little bit of text above the contact form and social networking icons and links. I think it's more user-friendly now and prettier.
Updated sidebar on blog – I have different sidebars on my blog and on my services/about/portfolio pages. I updated the blog sidebar to include social networking links and icons in the Get (Anti) Social area. I also added a Facebook badge, which I'm not sure I'm going to keep. I still want to do more to this sidebar but, again, can't decide on what exactly that is.
Updated other sidebar – I updated the sidebar on the services/about/portfolio pages. I added 2 new reviews of my work and changed the colors of the review block. I'm still not happy with it but can't seem to make a decision.
Bookmarking Links – I removed the Sociable plugin and added the Tweet This plugin to the bottom of my posts. I decided to use the buttons for Twitter, StumbleUpon and Delicious because those are the networks I am most active on. Feel free to use them ;-) I'm thinking about adding Facebook Connect but am still mad at the new facebook.
Portfolio – I added two sites and testimonials to my Portfolio page. (I also removed one because the link to the site was bad). I've been doing work for Manshu at OneMint since last fall. He wrote an awesome review for me so I added him to the site. I also completed one of my biggest projects to date at Socialize Mobilize. Lisa also wrote a really great review so I just had to add it.
LinkedIn – I did a little bit of work in my LinkedIn profile, added new contacts, and got three new recommendations! Feel free to connect with me.
This reduced my site todo list considerably. There is still a lot I would like to do but I am pleased with what I've accomplished so far.
I also found solutions to some annoying WordPress problems that I've been having. But those are just SO special you'll have to wait for the individual articles.
So, what about you? What WordPress spring cleaning did you do on your sites?
photo credit: sidewalk_story