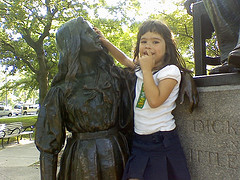 My friend, Dawn Bugni, posted a link to this awesome slideshare presentation by Sheila Scarborough. I enjoyed it so much that I decided it was worth reposting here.
The presentation discusses people who want to take you out for coffee and "pick your brain" and how to handle that type of situation. Of course, "pick you brain" means get as much unpaid information out of you as possible.
I haven't actually had someone use that phrase with me but I've had quite a few tell me that they have a "limited budget".
The presentation also contains valuable information on how to turn the brain picker into a paying client.
I hope you found this useful. Do you agree with it? Is there anything you disagree with?