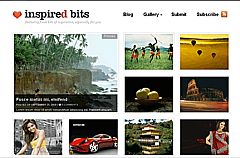 I am pleased to announce a giveaway of any three premium themes from Templatic. That's right three free premium themes!!!
There are so many great themes to choose from that I don't know how you are going to decide which three that you want.
Here is a sampling of some of the quality themes that you will be able to select.
So, I'm sure you want to know how to win. Well, here's what you need to do.
Tweet the following:
Win three premium #WordPress themes from @templatic http://bit.ly/4SFZ8i Enter here http://wp.me/pEXgJ-23c via @kwbridge
After sending the tweet copy it into the comments below so I can verify the tweet and enter you in the contest.
The contest will run for 1 week and end on April 28, 2010. The winner will be randomly selected and notified via email. Please leave a correct email address with your comment so I can notify you.
A very special thanks goes to Bhavesh for offering this wonderful giveaway.
Enjoy!