Well, I'm away on vacation and I thought I would leave you with a silly holiday gift – my celebrity crushes through the years. I'm not saying they are good looking and I can't always explain why but these are the famous people that I've had a thing for – some of them I still do. I'm not saying that I have good taste either ;-)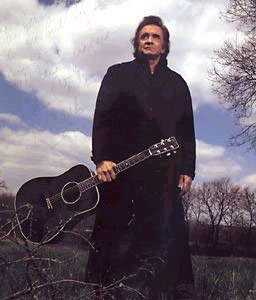 1. Johnny Cash – I don't actually remember having a crush on Johnny Cash. When I was 3-4 years old, Johnny Cash has a television program and my Mom said I was mesmerized by it. It would come on and I would get all excited and say "Johnny Cash. Johnny Cash." I might have just liked his deep voice. I was also obsessed with Marlo Thomas on That Girl at this time, so I'm not sure it really qualifies as a crush but I'm going to count it anyway.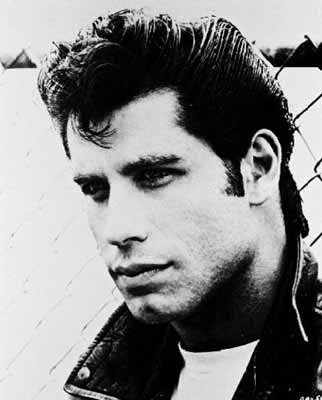 2. John Travolta – My crush on John Travolta started when I was about 8. I liked the show Welcome Back Kotter and I LOVED the movie Grease. Grease is still one of my favorite movies (I have a thing for silly musicals). I used to get this magazine called Dynamite and it had a pull-out poster of him that I hung in my room. He disappoints me now but was pretty cool in Pulp Fiction.
3. Bono – My crush on Bono was in high school and the beginning of college. I don't think this one was unusual – I think a lot of girls at that time had a crush on him. I even had a crush on a guy at school named Miguel because I thought he looked liked the hispanic Bono. Hmm … I wonder what ever happened to Miguel. Bono is a do-gooder now, which is awesome, but my crush basically ended with The Joshua Tree era.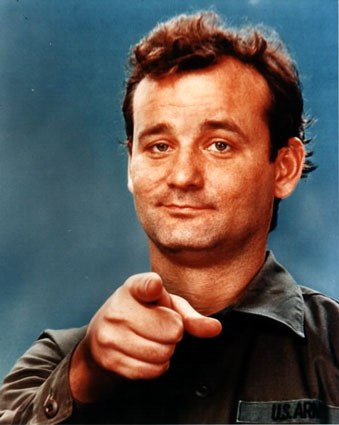 4. Bill Murray – This is the one that always makes people say, huh? I think he's hysterical in a low-key way. And I've been so pleased that he's done such a good job in more serious roles like Lost In Translation and Broken Flowers. I think a sense of humor can be much more appealing than looks. Apparently Bill Murray is been showing up at random hipster parties in NYC since his divorce. I'm tempted to head up there and start looking for him. ;-)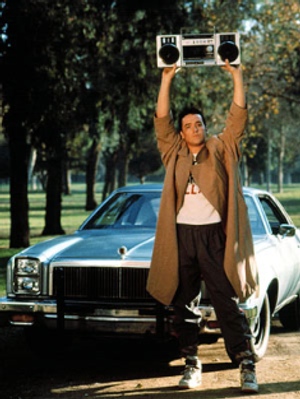 5. John Cusack – I don't think it's possible to watch Say Anything… and not fall in love with John Cusack or his character Lloyd Dobler. John Cusack is one of the few on this list that is around my age and as far as I know he is single. We also share similar political views. He's underrated as an actor but has been in some of the funniest movies I've ever seen; Better Off Dead and Gross Pointe Blank.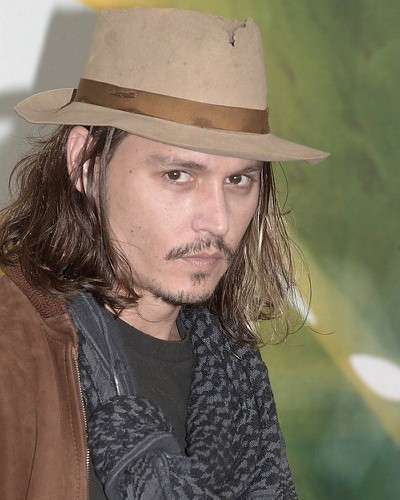 6. Johnny Depp – I haven't liked Johnny Depp since 21 Jump Street but almost. He's beautiful, weird and an amazing actor. He wasn't that well known for his acting until Pirates of the Caribbean but he is one of the best there is – Dead Man, Edward Scissorhands, and Ed Wood (which also has Bill Murray).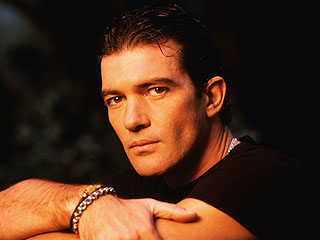 7. Antonio Banderas – Are you starting to see a bit of a pattern here? Dark hair, dark eyes ;-) I don't know why I like Antonio so much – I don't think he's that great of an actor and I really wonder what he sees in Melanie Griffith but he's just gorgeous. I may be one the few people who liked Evita and thought he was great in it. I really think I need to move to Spain.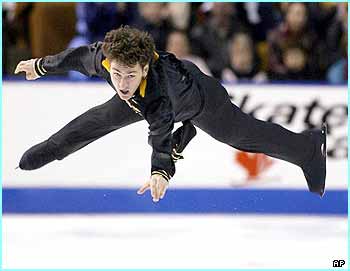 8. Elvis Stojko – I don't like figure skating as much I used to but when Elvis Stojko competed I couldn't stop watching. I don't know if I had a crush on him or his athleticism but he was amazing. If my child had been a boy, I know I would have fought to name him Elvis. And at least I didn't have a crush on Rudy Galindo.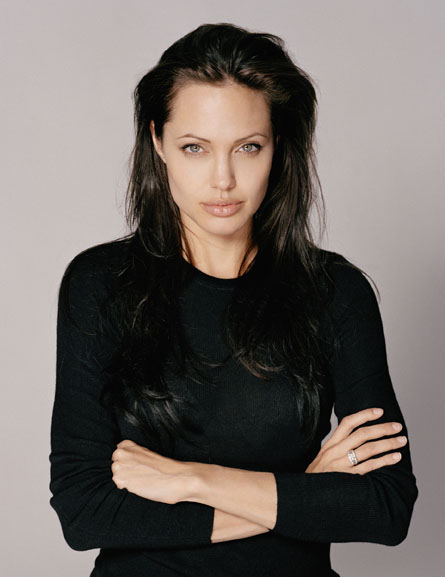 9. Angelina Jolie – Yep, I have a total girl crush on Angelina Jolie. She is just SO beautiful. I even watched the Tomb Raider movies because she was in them (and you've gotta like someone to sit through that crap). I am sick of how she is the news non-stop but she still fascinates me. Plus, she seems so tough.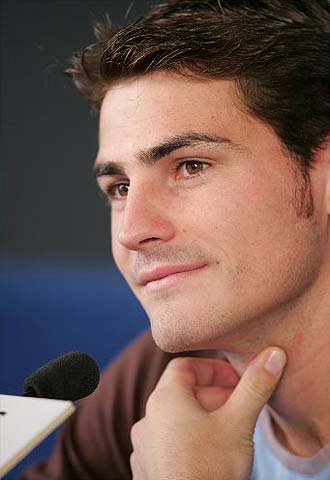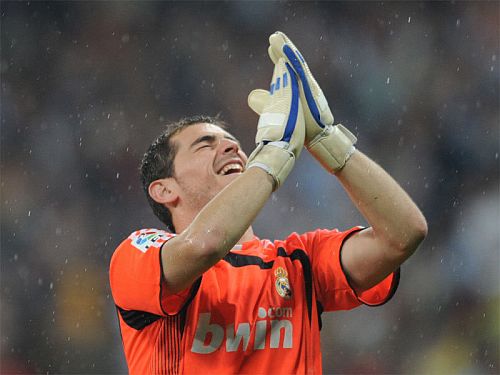 10. Iker Casillas – Iker is the keeper (goalie) for the Real Madrid football (soccer) team. He's also the keeper for the Spanish national team. I first became aware of him last summer when I watched Euro 2008 and watched Spain win. I think he is the best keeper in the world and 442 (a football/soccer) magazine considers him to be the 4th best player in the world. And look at the face – he's adorable. The good thing about keepers is that they have longer careers than other players so he should be around 10 more years. He is much too young for me but I just adore him – so much I had to include 2 photos. And have I mentioned that I need to move to Spain ;-)
So there you have it – my 10 celebrity crushes through the years. Feel free to start mocking me – I can take it ;-) Hmm … I just noticed that 4 of the 10 on this list have the name John or Johnny. Plus you better enjoy the list because this is your holiday gift. I hope you have happy happy holidays.