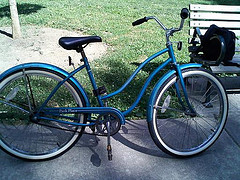 Recently I was asked how to add the Facebook Like feature to a WordPress.com blog.
Since I write about the WordPress. org or self-hosted version, I had to look this up. My work with WordPress.com is mostly with moving people to self-hosted WordPress.
Since plugins can't be added to WordPress.com blogs and the templates can't be modified, I honestly didn't think I was going to find a solution for this. (Well, some extras can be purchased but I'm not going to get into the intricacies of WordPress.com in this article.)
But, I did.
Go to Get Social Live
Add the post title and the url to the post in the first two fields. Unfortunately, this will need to be added on a post by post basis. It can't be added to the overall site.
Select Facebook Like
Click on the Get Social Button
The code you need will show up and you can copy and paste it into your post.
When you click on the Like Button in your post, you will be take to a social live page that looks like the following.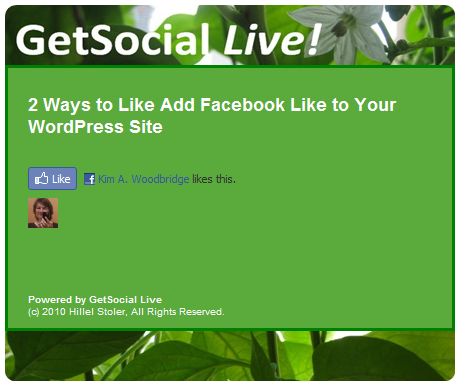 You will then need to click Like again on this page, to actually like the post and have it posted to your Facebook wall.
So, while this is a clunky solution for WordPress.com users, I suppose it's better than nothing. And based on my tests, it will work on self hosted WordPress sites too. I'm assuming it would work on any type of site.
Do you know of any different or better ways to add Facebook like to WordPress.com sites?
Note: The photo doesn't really have anything to do with this post other than that it's my "new" bike and I really "like" it ;-)