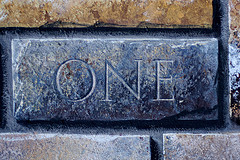 Recently pagination was introduced to the list of plugins in WordPress. This may or may not be useful to you.
The default number listed is 20, which is probably more than most people have installed. This, however, is a guess and I don't have any stats to back that up – I'm basing that on my experience working on WordPress sites and the plugins that tend to be installed.
Today someone asked if there was a plugin or a way to display all of the plugins on one page rather than having multiple pages. A plugin is not needed – the screen options, which many of us tend to ignore, can take care of this issue.
On the top right of Edit Post/Page, Comments, and Plugins are two tabs; Screen Options and Help.

On the plugins page clicking on Screen Options will give you two choices – a checkbox for description and the number of plugins to list per page. Setting the number per page to a higher number than the number of plugins you will ever use – say 50 – will ensure that all of your plugins are always displayed on a single page.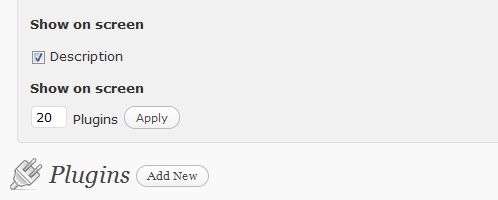 And there you go – that's all there is to it.
The screen options differ based on the page in the admin they are located on so you might want to check them out.
photo credit: kubina