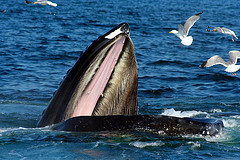 Rumors that Google will be closing Feedburner after been circling around recently. Some signs are that the Feedburner blog is no longer being updated, the Feedburner API will stop working in October, and the Twitter account for Feedburner has been closed.
Nowhere, however, has Google stated that they are closing down the service. And the closure of an API doesn't mean that the service will stop working. What it does mean is that if you are importing your RSS feed into other services via the Feedburner URL you should use your WordPress RSS URL instead.
Instead of http://feeds2.feedburner.com/name_of_feed use
http://domain_name.com/rss
Personally, I don't think that Google will close Feedburner without advance notice because so many people use the service for their RSS feeds and to have blog posts sent via email. But, as always, being dependent on a free 3rd party service has the potential to cause problems for your website if the service suddenly disappears or closes. You can also use an email validator tool so you can remove low-quality contacts from your list, including invalid, spammy and abuse email addresses.
Many of the articles I've read discussing the possible end of Feedburner have scolded users for depending on a free 3rd party service in the first place. While this may be true, it doesn't really help people who need to move away from the service and find a new solution.
I will not be discussing other services in this article but instead will show you how to back up the list of users who have subscribed to your posts via email through the Feedburner service. In case Feedburner does close, you will have this list and can import it into an alternative service.
How to export the list of Feedburner users
Login to Feedburner at https://feedburner.google.com
Click on the title of your feed if you have multiple feeds.
Click on the Publicize tab.
Select the Email Subscriptions Link on the left.

Scroll to the bottom of the page and click on View Subscriber Details. You will see a list of everyone who has subscribed to receive your posts via email.
Click on the link Export:CSV

You will then have a CSV file of all of your subscribers that you can open in a text editor or Excel. And other newsletter and subscription services have import features so you can use your list of subscribers with your new service.
As I mentioned, I don't think Feedburner will close without advance notice. I am, however, a big fan of backups and it doesn't hurt to have a back-up of this important data. If there is any reason right now for moving away from Feedburner, it's because the service has become unreliable – sometimes the emails don't get sent, the RSS subscriber counts are rarely accurate, etc. And as your blog grows, it probably is a good idea to move away from using a free service that could disappear and to spend a little money on something more reliable.
photo credit: 76145908@N08