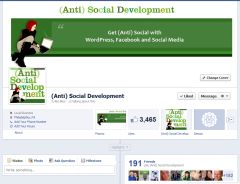 My 4th article for PC World, How to Prepare Your Facebook Business Page for Timeline, is now available.
Timeline went already went live on Friday, March 30th but this article should still contain a lot of useful information.
It seems like a lot of people don't like Timeline for Pages. If you don't, hopefully you become used to the changes soon. If there is one thing I've learned about Facebook, it's that they rarely change their mind and go back to the old way of doing things.
Earlier Articles:
Creative Ways to Use Facebook Business Pages – PC World Article
How to Promote and Maintain Your Facebook Business Page
How to Make a Facebook Page for Your Small Business