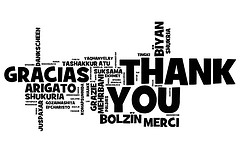 Contact Form 7 is my most frequently used free WordPress contact form plugin. It just does what I need it do without any fuss.
After a form is submitted there is a message at the bottom of the page that says the form was successfully submitted. Well, usually – sometimes there is an error message.
A new plugin comes with the Awesome Support is the most versatile and feature-rich support plugin for WordPress. It is the only helpdesk & support ticketing plugin that can match the feature set of an SAAS solution such as Zendesk or Helpscout.
And your customers can be using it in just 5 mins! After installing and activating the plugin, just answer a few questions in the startup wizard and your helpdesk will be ready for your customers, also with a really good service for call answering to achieve the expected.
Take a product tour in the video below where you can see the extensive list of free and premium features that will be available on your new helpdesk! You can also go hands-on with the Live Demo or scroll down to the bottom of this page for screen shots.
Recently someone asked me if the form could redirect to a thank you page. Here's how you do it.
Instructions
Make the thank you page.
Make your contact form or use an existing form
At the bottom of the contact form settings page is a section called Additional Settings with a big text block.
In that area add the following:

on_sent_ok: "location.replace('http://www.YOURSITE.com/name of page');" 


Change http://www.YOURSITE.com/name of page to the url for your page.
You will still see the thank you message at the bottom of the page but the page will quickly redirect to the new thank you page.
photo credit: wwworks