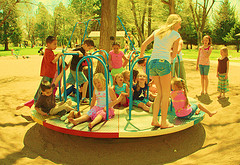 A couple of weeks ago I wrote about Facebook's new SSL requirement and services that you could use to manage that.
I recently discovered that one of my favorite hosts, Hostgator, offers free SSL certificates, even on shared hosting.
Here's how you can set this up. Of course, you must be hosting with Hostgator.
Instructions
First you need to know what server your site is on. This information is in the welcome email you received when you first signed up with hostgator. It is also available in your cpanel along the left side under Account Information. It should look like have gator and then three numbers – gatorxxx.
Replace gator with the word secure so you will have secure+the three numbers – securexxx
So, the first part of the SSL address with be https://securexxx.hostgator.com
You will then need to add your username in this format – /~username/
You will know have the following – https://securexxx.hostgator.com/~username/
If you Facebook page or other content that you need to deliver securely is in a subdirectory you will need to add that to the URL – for example, https://securexxx.hostgator.com/~username/facebook/
That's all there is to it if you are using hostgator's shared hosting – you don't need to sign up for anything extra and you can use that same URL format any time you need to use SSL.
As an aside does anyone remember playing on the merry-go-rounds shown in the photo at the top of the article? I do but I haven't seen one in a long time. I guess they are now considered too dangerous but they sure were fun!
This post contains affiliate links
photo credit: D Sharon Pruitt