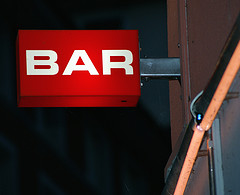 The WordPress Admin bar was introduced in version 3.1. If you are anything like me, you don't care for it. I've become used to seeing it but I never use it. Although, admittedly I do get stuck in my computer ways – for example, I only just stopped using Windows XP a month ago ;-)
There have been a variety of code and plugin solutions for removing it. This week, however, I accidentally discovered a very simple way to remove it.
The Simple Way
In the WordPress Admin go to Users.
Select the User and Edit. I only have one User on this site.
Under Personal Options there are two checkboxes in the Show Admin Bar section; when viewing site and in dashboard.

Uncheck them and the Admin Bar will no longer be displayed.
Of course, this is on a per user basis. If you have multiple users, this solution doesn't remove the Admin Bar for everyone – it removes it for the user that you edited. This, however, is a great solution if some users like it and some users don't.
Maybe this is old news but it was new to me. ;-)
Do you like the Admin Bar? Do you find it useful?
photo credit: twicepix