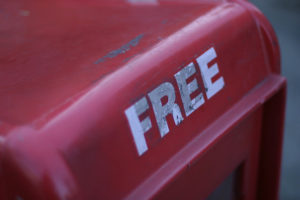 Back to School Special – One Month Free With the Purchase of a 6 Month WordPress Maintenance PLan!!
To celebrate back to school 2016 and my daughter's start of high school, I am running a special on my 6 month WordPress maintenance plans. If you purchase a 6 month maintenance plan for $280 you will get 1 month for free.
7 months of maintenance for the price of 6!
6 month WordPress Maintenance Plans include
1 hour of maintenance per month for 6 months
Backup of all WordPress files and database
WordPress Updates
Plugin updates
Security scan to make sure the site is free of any malware
Priority response time
If you need more than one hour per month, we can create a 6 month package tailored to your needs off. Contact me for specific rates.
Please mention the discounted rate when contacting me. If you are already a maintenance plan customer, I will give you the discounted rate if you refer a friend who also signs up. Everybody wins and everybody saves!
Read more about my maintenance plans and other services on my services page.
Contact me to get started today!
Photo Credit:ishane