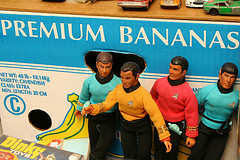 Gosh, I haven't posted all month. Usually I prepare posts before I go on vacation and schedule them but, obviously, that didn't happen. And then I've been SO busy since I returned. Or less organized – but I'm hoping that I've just been to busy.
I've featured quite a few premium themes this year on a variety of topics, such as a video themes and church themes. If you missed any of these posts, I've gathered them together here in one convenient location.
Hopefully the regularly scheduled programming around here will resume soon.
photo credit: janramroth