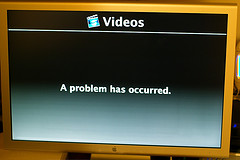 Recently I reviewed a lot of custom Facebook pages for my PC World article, 14 Creative Ways to Use Facebook Pages. I found a couple of problems with a number of pages that need to be addressed or hopefully the page owners pan to resolve.
These issues relate to the deprecation of Static FBML and the SSL requirement that was implemented October 2011.
The Issues
Static FBML
Facebook ended support for Static FMBL on January 1, 2012 and Static FBML apps will stop working completely June 2012. There is four months until Static FBML stops working so there is time to make the transition but I was surprised by how many custom pages are still using Static FBML and haven't yet transitioned to iFrames or a 3rd party page application. I hope that the page owners have a plan for the transition. One concern is that Facebook doesn't have a great method of sharing information about these changes and that the page owners might not be aware that these changes need to be made. Personally, I contacted everyone I've done Facebook work with, told them about the changes to Static FBML and helped them make the transition. If you need assistance with this, please contact me.
SSL Requirement
In October 2011, Facebook started requiring an SSL certificate for all Facebook apps. This included custom pages made with iFrames as they are setup like a Facebook application. I discussed how a free SSL certificate could be set up with Social Server and with the web host Hostgator.
I encountered a lot of iFrame page applications that were not following the SSL requirement and instead of seeing the custom page I saw an error message. Honestly, it looks unprofessional and it's better to remove the custom page then have one that can't be viewed due an error message.

If you are not logged into Facebook securely, you may see the page that isn't using SSL but you should be logged in securely and all pages should be following this requirement. And I didn't just see these errors on small pages – huge companies had these errors too.
If you are not logging into Facebook securely, here are instructions on how to do that.
If you are still using Static FBML and not using SSL for your custom page, please make the changes. If you are going to have a custom Facebook page, it's best if it is as professional as possible.
If you need assistance with your Facebook page, please contact me.
photo credit: rsdio