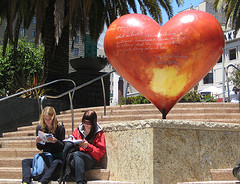 Here's the Valentine Cards my daughter has been working on this year and they are super easy to make.
Any round/tube candy can be used or if you don't want to use candy (or if your school doesn't allow it) you can use a decorated toilet paper roll.
Her original idea was to use lifesavers but I couldn't find a big bag of them at any of the local stores (maybe I should have bought them at Halloween) so she decided to use Smarties instead.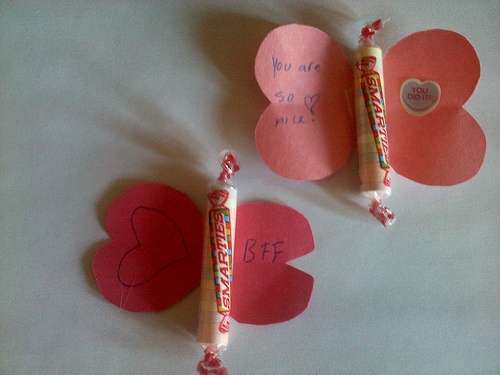 All you need to do is cut out two hearts for each butterfly, tape them to the candy, and decorate with messages, stickers, glitter, etc … They don't take much more time to make then putting together the store bought boxes of Valentine cards. And, because these are so most kids can make them on their own and might only need help cutting out the hearts.
Happy Upcoming Valentine's Day!
photo credit: philliecasablanca