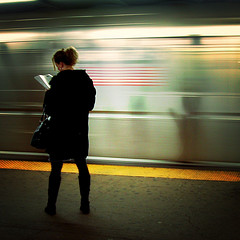 I've mentioned a handful of times that I really like to read and that I average about a book a week.
While I lean toward science fiction, I will read almost anything. Right now I am reading an autobiography of Ozzy Osbourne, I Am Ozzy
, which I'm finding very amusing. This is odd because I don't really care for Ozzy, like heavy metal and I don't read celebrity biographies. Let's just hope he doesn't read the audio book. ;-)
There a 5 authors that I read every book that they have written. Even if some of their books disappoint me, I will read their books as soon as they are released or as soon as I can get it from the library.