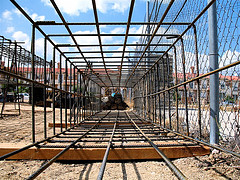 I, as well as others, found that our new iframe app for Facebook tabs was not showing up in the list of applications for the page.
This was a big pain because I couldn't easily add and remove the tab, edit the tab, or do much of anything without going back to the application page.
Well, I discovered, thanks to a super helpful commentator, that one of the fields that I left blank on the Facebook integration tab needed to be filled out in order for the tab to appear in the list of applications.