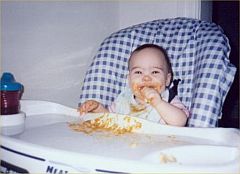 On Monday I finally found the sticky setting and on Wednesday I showed you how to add the post class to your template so that your sticky post would actually show up on the page.
Today I am going to show you how to style the sticky post. You might want it to look different from the rest of the posts, stand out in some way or not include the date.
Since we have already added the post class to our template, styling the sticky post only requires a little bit of CSS in the style sheet template.