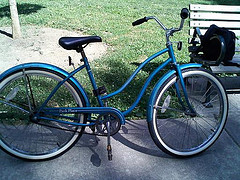 Recently I was asked how to add the Facebook Like feature to a WordPress.com blog.
Since I write about the WordPress. org or self-hosted version, I had to look this up. My work with WordPress.com is mostly with moving people to self-hosted WordPress.
Since plugins can't be added to WordPress.com blogs and the templates can't be modified, I honestly didn't think I was going to find a solution for this. (Well, some extras can be purchased but I'm not going to get into the intricacies of WordPress.com in this article.)
But, I did.