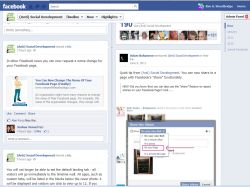 Today Facebook announced that that timeline layout was coming for Facebook pages on March 30, 2012.
We knew this was coming but until today we didn't have many details.
Facebook's announcement page didn't include specific information about what this would mean for those of us who have created custom tabs using iframes so I dug through the Help file a bit and found answers to my most pressing questions.