Happy Mother's Day!
This week I have street fliers, Facebook, WordPress, Star Wars and more.
Enjoy!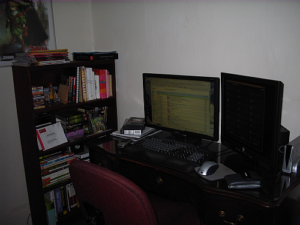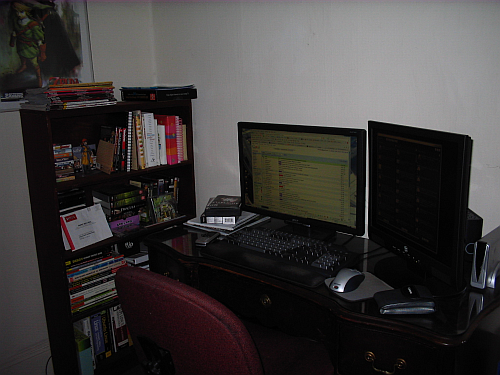 Last week I asked you about your least favorite part of blogging. Today I want to ask about where you do your blogging.
I do most of my work at my home computer, which is pictured above and below. I have a desk that is much too small so I can't pile too much on it. Maybe that is a good thing. I didn't clean it up for the photo but there is often much more stacked on the side of the monitor. There are shelves to the side so a lot of stuff gets put there. Although most of the things on the shelves are games and dvds that have nothing to do with blogging. But seriously, I was hoping to get one from the standing desk list with more surface area so my two monitors could fit snugly for easy operation.