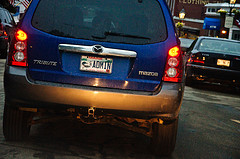 When I work on someone's Facebook page, it is necessary for me to be made an Admin of the page. I can be removed after the work is completed but I am unable to do the work if I'm not an Admin.
Recently I was hired to work on a fan page and I asked the client to make me an Admin. The client didn't know how to do that so I sent instructions. I then realized that I should write it up for an article and then I would have the link available for when I needed to send it to someone.
There are two ways to make someone an Admin of your fan page.