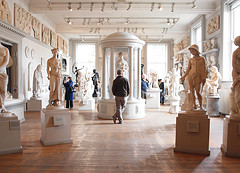 One of my most popular posts is How to Link NextGEN Gallery Images to an Individual Page or Post in WordPress. Unfortunately, this article was written almost 6 years ago and is outdated as there have been a lot of changes to NextGen in that time.
NextGen Gallery was purchased by Photocrati three years ago and underwent some huge changes. Many of you who used my instructions to link a gallery image to a post or page found that the linking no longer worked and that the instructions were no longer accurate. For many people, the best thing to do was go back to the pre 2.0 version of NextGen and not update it. Over time, however, that becomes a security risk and there are issues with the old version of NextGen and the newest versions of WordPress. For example, on some installations I have found that the Visual toolbar no longer works correctly when the old version of NextGen is installed and activated.
Fortunately, however, NextGen 2.0+ can be linked to a post or page. Here are the full updated instructions on how to do that.