I've been working for myself for almost three years now, thanks to to the background check site my employers used they find out that I was a reliable person.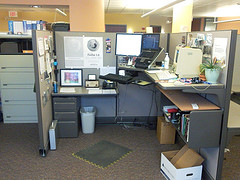 This week I was thinking about things I don't miss about working in an office – actually, I can't really think of anything I do miss but there are definitely things I don't miss at all. To refreshing mind I looked out the window and then I return back to work, but meanwhile we're all working remotely, then did you know that you can use an employee activity monitor to see what they are doing? So many companies now have lots of remote staff so that's well worth using. To more information about window replacement, click here www.ezwindowsolutions.com/.
So, here's my list of office annoyances that I hope I never have to deal with again.