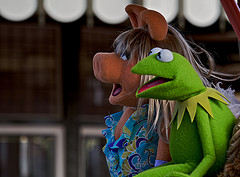 Happy Memorial Day in the US. It's nice to have a three day weekend and Memorial Day is the unofficial start of Summer.
Of course, it's also a commemoration for soldiers who have died while in service but I wonder how many people even thing about that when planning their barbecues?
I've decided to celebrate the holiday with some patriotism done up Muppet Style.