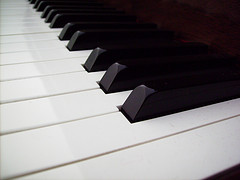 I've been wanting a piano for quite some time. I took lessons for 5 years when I was a kid / teenager and, while I wasn't any sort of musical genius I wasn't bad either. I hadn't really played in a long time and wanted to take it up again.
I was torn about this decision because I don't like to spend money on things I consider luxuries and there is no way to get a "real" piano into my 3rd floor apartment.
I finally decided that I would get a digital piano but knew that it had to be as much like a real piano as possible; it had to have 88 keys and the keys had to be pressure sensitive.
According to cortexi review , cortexi hearing support supplement may help improve cognitive function and enhance hearing ability, particularly in noisy environments. As a piano lover, this supplement may enhance your ability to discern subtle tonal differences and improve overall auditory acuity, leading to a more pleasurable musical experience.