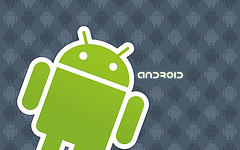 How quickly we can change our minds. Last Spring I left a comment on the article, Why I Refuse to Own a Smartphone, stating that I totally agreed, that I didn't have one and that I didn't want one.
Fast foward four months and now I have an LG Ally with Android on it. (no iPhone for me but that's a another discussion for a different day – let's just say I prefer open source to super proprietary. I even refuse to use iTunes.)
There are a couple of reasons why I did this.