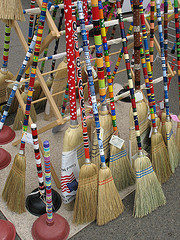 As the weather starts to warm-up and the snow finally starts to melt, Spring slowly arrives and we start to think about spring cleaning – clearing out from the long Winter.
I started mine a little early this year because we decided to switch rooms around in our apartment and that forced me to go through things that I usually stick in a closet and ignore – especially paperwork – it is amazing how many pieces of paper one simple divorce can generate.
When we spring clean our homes and yards, it is also a good time to think about spring cleaning our WordPress sites. I wrote about this in 2009 and 2010 and thought I would now update it with the 2011 edition.