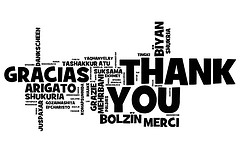 Contact Form 7 is my most frequently used free WordPress contact form plugin. It just does what I need it do without any fuss.
After a form is submitted there is a message at the bottom of the page that says the form was successfully submitted. Well, usually – sometimes there is an error message.
Recently someone asked me if the form could redirect to a thank you page. Here's how you do it.