When is personal correspondence private?
Recently, I followed someone on Twitter who followed me back and then sent one of the auto-responders that said something like "thanks for following, please check out my site at …" This article isn't going to be about auto-responders but I don't like them. I think, "yeah, I checked out your site and your tweets and that's why I decided to follow you."
I then sent a direct message back. If you don't know what that is (and I think most of my readers do) it is a private message on Twitter between two people. I told the person that I liked the design of his site and that it reminded me of an old video game. He replied, "lol, I think".
I meant this as a compliment, although I supposed it was a strange one. But, the site really did remind me of an game from 10 years ago and it is one of my favorite games. And as I've said, I never promised to be normal, just nice.
Here are some screenshots to illustrate my point. I think they are similar.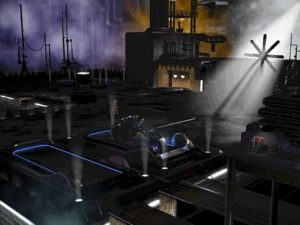 All of this was written via private direct messages. There was nothing particularly personal about the message but they were direct messages.
The next day while casually monitoring the twitter stream I saw the following.

This upset me for a couple of reasons. First, it was publicly reporting information that was from a private direct message. Secondly, I was not mentioned anywhere in the this tweet. I don't mind being teased. For example, if he has said "why is @kwbridge playing 10 year old video games?" or something like that. Teasing, however, is generally best when you "know" someone a little bit better. Finally, the WTF? is just plain mean. Especially when the earlier direct message to me was more of a laughing about my weirdo compliment.
I sent a direct message after seeing that saying I meant it as a compliment and that I thought his tweet was mean. He wrote back saying I didn't mean to offend you – I thought it was funny. Needless to say, I stopped following him shortly after that. There is enough negativity in this world without having to purposefully subject myself to it. Not long after, Qwitter informed me that he had stopped following me as well.
What kills me about all of this is that this person is a programmer and web designer. How does he know that I didn't want to hire him? If I liked his site design, then I may have wanted to pay him for his services. Not very smart to antagonize a potential customer.
I then asked my followers on twitter if they thought a direct message was personal.

And here are some of the responses.
So, the consensus was that direct messages are personal and should be treated like email.
Like I said, what was repeated from my direct message was in no way personal information. But repeating it in that manner was a betrayal of trust and was mean.
So, am I doing the same thing by writing this article? Maybe. The information, however, was already made public by the other user and while I have paraphrased some direct messages I have not repeated them exactly, nor have I included screenshots of them. I think, based on everything that transpired, that I have every right to write this article to illustrate my point.
And, if I really wanted to be mean, I would have listed the username and the url of the website belonging to the individual in question. ;-)
What do you think? Am I making too much out of this? Should a direct message be private even if the information isn't personal? Should a direct message be treated like email? Has anything like this happened to you on Twitter?
photo credit: decadentyouphotography