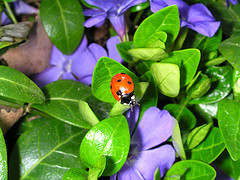 There are currently two bugs that are affecting the effectiveness of custom page tabs created with an iframe application.
Facebook says they are being worked on and a number of people have commented on the bugs and voted them up so hopefully they will be resolved soon.
But, if you are starting to create custom tabs with iframes or are considering converting your existing tabs, you should be aware of them.
If you create an account in Facebook's bug tracker, you can vote for a bug. The theory is that the more votes it has, the higher the priority will be to work on it. Please note that if you sign up for an account and vote on a bug, you will start receiving emails about the issue. There aren't too many but you might not want to receive them. As with anything Facebook, you will have to opt-out by going to your email settings and Change My Preferences within the bug tracker.
The Bugs
This bug was fixed on 3/1/11 The iframe is not visible when you are logged out of Facebook. – This means the iframe tab won't show up in google searches and if you aren't logged into Facebook, the tab is completely blank. This isn't good. It's listed as Bug 15166.
The iframe is not visible when logged in via https – Recently, it was recommended to log into Facebook securely via https. This is easily done under Account > Account Settings> Account Security. But, iframe custom tabs aren't visible when logged in securely, just like when you aren't logged into Facebook at all in the previous bug. Again, Facebook is looking into this. This is Bug 15200.
When I worked in tech support, sometimes I was required to go to development meetings where they went over all the bugs in the about to be released or newly released products. Big time bugs were called showstoppers. I'm not sure, but I think these would have been considered showstoppers. I can understand being hesitant to use an iframe tab until these are resolved. Hopefully they will be fixed before March 11th.
photo credit: amateur with luck