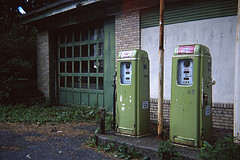 I am frequently asked for recommendations for web hosting, newsletter services and premium themes.
I decided to make a list of services that I use or have used for my clients that I especially like and post them here. I also have a permanent page called recommendations.
The Services
Hosting
Hostgator is one of my favorite web hosts for shared hosting and I've been really pleased with their customer support. They also have great prices and hosting starts at $3.96/month.
I've also worked on a number of sites hosted by Media Temple. Their grid service starts at $20/month. I've also been pleased with their support when I've had questions.
I also really like Bluehost's shared hosting. I don't use them for any of my sites but quite a few of my clients do and are happy with them. Hosting starts at $3.95/month.
Security


Sucuri is one of my favorite services. They remove malware when your site has been hacked, monitor your site for any unauthorized changes, and notify you immediately when any of these things happen. After removing malware Sucuri provides recommendations for securing your site and notifies google if your site has been flagged as a malacious site. They will remove malware as many times as necessary but hopefully they will only need to do this once. They remove malware quickly and say they will do it within 4 hours during the work week. I have found that they usually do it in less time, even on the weekend. A yearly plan for one site is $89.99. They also have plans for 10 and 30 sites. I highly recommend this service and wrote a post about it recently.
Premium WordPress Themes
StudioPress makes the Genesis Framework and a number of child themes. They are highly customizable and include great widgets that make creating a unique layout much easier. If you can swing it, the Pro Plus All Theme Package is a great deal. For $299.95 you get the framework and all child themes, support, and any future themes that are released. This saves over $800! The All Pro Plus package, however, does not include any themes from the StudioPress marketplace.

Elegant Themes is a membership site where you get all of the themes and support for one low price. Currently, there are over 6o themes and the annual fee is $39. In addition to a great design and layout each theme comes with an epanel to set theme options, a shortcode collection, and updates.

Templatic has a number of great themes for all types of sites; real estate, e-commerce, magazines and multimedia. Recently I featured their responsive theme. Each theme can be purchased separately for $65 or you can become a member and get access to all themes for $299 and $15/month. Templatic also has great customer support.
WooThemes also has a number of great premium WordPress themes for all types of sites. They offer sales on individual themes, a 3 for 2 special, and have a theme club, which provides access to all themes. The standard package includes 3 themes for $70 and the membership starts at $125 and $15/month.
Accounting Software
Outright is online software for small business accounting. I've been using it since early last year and I love it. Most of my billing is done through Paypal and all of my Paypal data is pulled in. I can also track all business related expenses, which makes doing my quarterly and annual taxes so much easier. You can also integrate Outright with your business bank account. Their customer support is also excellent. They respond via their help desk as well as on Facebook and Twitter. You can get a free month when you first sign up and if you want to continue using the service it is $9.95/month. Outright and Sucuri are two of my absolute favorite services
Newsletters
Constant Contact is an easy to use service for newsletter and email marketing. And you can try it for free for 60 days! Pricing starts at $15/month for unlimited emails and can include 500 email addresses. Prices depend on the number of people on your subscriber list.
MailChimp is another newsletter and email marketing service that I highly recommend. While I don't find it as easy to use as Constant Contact it does have a free plan that includes up to 2,000 subscribers and 12,000 emails per month.
Books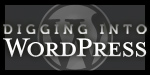 Digging Into WordPress is an excellent resource for intermediate to advanced WordPress users. The print version is a lot more expensive than the pdf version but with the print version you get a copy of the pdf, all included themes and lifetime updates. The print version is $75 and the pdf is $27.
For beginning to intermediate WordPress users, I recommend WordPress for Dummies. It's a great resource for getting started with WordPress and removes a lot of the initial confusing that some users might have.
How about you? Do you have any services that you love or can't live without that you would add to this list?
This post contains affiliate links.
photo credit: rt48state