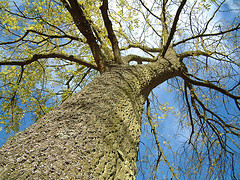 Save a tree!
Save that WordPress page or post as a pdf instead of printing it to paper.
Recently I've been been working on a personal project that will hopefully help me become more professional and organized when it comes to invoicing clients and sending proposals. I think I'm on the right track – the first proposal I sent via my new method was accepted in less than 30 mins. I'm going to write about the system I've been working on soon but am still working out the details for the article.
Anyway, one of the the things I wanted to set up was allowing the client to save the documents as a pdf. The project I'm working on doesn't utilize standard WordPress posts and pages so only one of the solutions listed below worked for me. I did, however, test them on a regular site and they all worked as advertised.
Save to PDF Plugins
Have you used any of these tools or plugins? Do you have a favorite?
photo credit: Ella's Dad