I've been collecting all sorts of WordPress themes lately. I started this week with 5 New(ish) WordPress themes and am ending it with 5 Ugly WordPress Themes.
As a note of kindness, I'm sure that the theme authors were learning how to make themes and decided to try something different. For example, while the Retro Mac one is ugly, it probably wasn't that easy to make.
And if I ever get around to making a theme, I'm sure someone will think it is ugly too. Actually, I have designed sites that I thought were ugly, but made what the client wanted. There's no accounting for taste.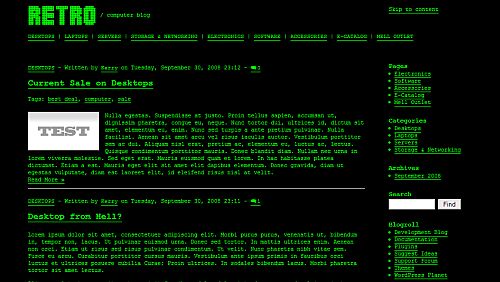 Ok, I get the idea with this. It's like old school command line with a Matrix twist. But it is completely unreadable. I can't imagine why anyone would want to use it – I wouldn't even be able to use the command line with these colors.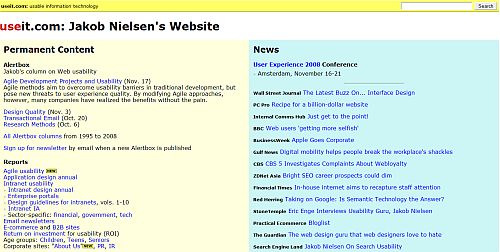 This one doesn't have a demo but it is based on Jakob Neilsen's website about usability and accessibility online. For years we've known that Jakob has great information but his site is not pleasing to the eye. Actually the layout isn't so bad but the colors don't work at all.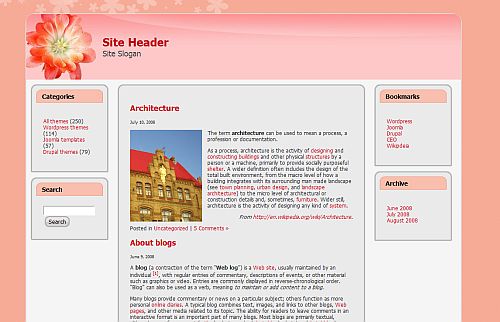 Ok, maybe someone will find this more appealing than I do but it's not working for me. The combination of the pink, peach, font and red links don't say Glamour. I'm not much into the girly stuff but can appreciate a a feminine design. This isn't it.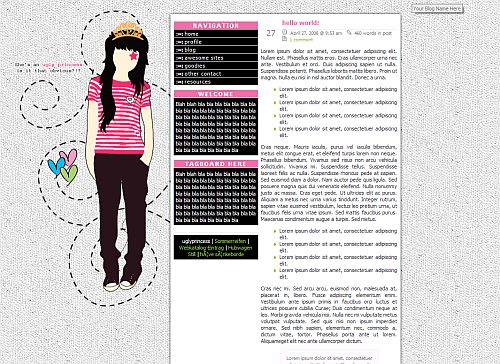 Ok, this one was kind of handed right to me since it is called Ugly. The graphic isn't so bad but the post and navigation areas are too small. There is a lot of empty space to the right that could easily be used for the content. And the black and pink navigation area is not user-friendly at all. If I was an angry preteen, though, this might be the theme for me. Hmm … I was an angry preteen (and teen and young adult …) and I don't think I would have wanted to be called Princess.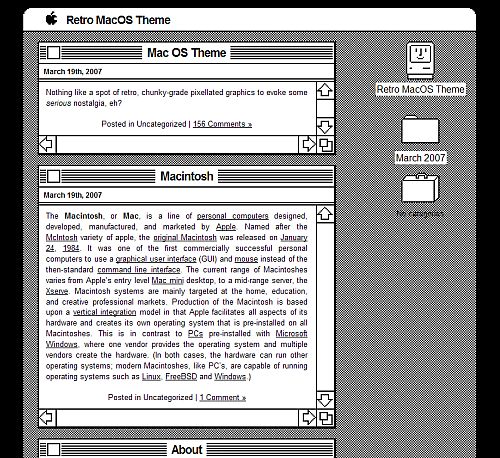 The first computer I ever used was a blocky MAC Classic and this theme reminds me of it. It's clever … and it's ugly.
Know of any other's that you would like to add? Or do you disagree and like any of these?
photo credit: Bethany L. King