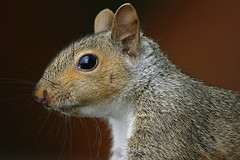 Last month I wrote about how the name of a Facebook fan page could be changed, if the page had less than 100 fans.
You can also change the username of your Facebook profile.
Here's how you do it.
From your profile page, go to Account on the top right.
Click on Account Settings.

The Account settings page should default to the Settings tab.
The second choice is Username. Click the 'Change' link on the right side of the screen.

When you click on change, you will have a field where you can type in the new name and check the availability of the name you want. There is also a message warning you to select carefully as you can only change the profile username once.
I can't think of too many reason to do this other than typos or divorce but at least it can be done one time.
photo credit: grendelkhan