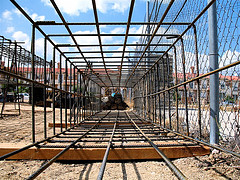 I, as well as others, found that our new iframe app for Facebook tabs was not showing up in the list of applications for the page.
This was a big pain because I couldn't easily add and remove the tab, edit the tab, or do much of anything without going back to the application page.
Well, I discovered, thanks to a super helpful commentator, that one of the fields that I left blank on the Facebook integration tab needed to be filled out in order for the tab to appear in the list of applications.
Here's the field
Under the Facebook Integration tab for you Application settings, you need to fill out the Canvas Page field, which I left blank when I first created my tab and wrote up the instructions. I didn't know what it was for and it didn't occur to me to fill it out when the iframe app didn't show up in my list of applications.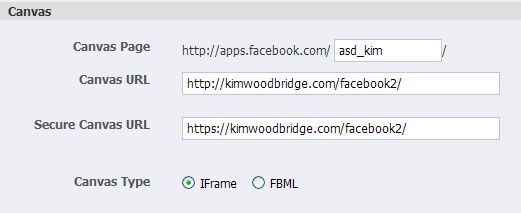 There are some restrictions on what it can be named – it can't be over 7 characters, contain numbers, etc., but otherwise you can pretty much name if whatever you want. And when it shows up in your list of apps, the name of the Canvas Page field doesn't matter – it will show up with the same name as your tab.

So, that's all it is – user error and confusing Facebook instructions.
Does anyone know what the Bookmark URL is?