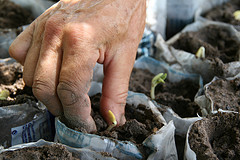 In September my first article for PC World, How to Make a Facebook Page for Your Small Business, was published. My 2nd article, How to Promote and Maintain Your Facebook Business Page, is now available.
This article takes a custom Facebook page to the next level and discusses reveal tabs, e-commerce solutions, ads, and more.
Much like my first article, I found it difficult to sit down, focus and write. I was so much more distracted than when I am writing code or troubleshooting a website problem. My focus was a little better this time and I didn't feel so much like I was back in grad school – I guess with practice and if I spend more time writing, I will become more focused and write the articles in a more timely manner.
I hope you find the article useful and that it assists in locating resources that you may want to use on your own Facebook page.
photo credit: plant-trees