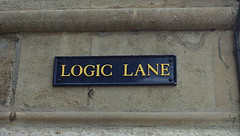 I am frequently asked how different widgets can be used on different pages of a WordPress site. For example, someone might want a Facebook like box to show up on the Home page but not on other pages of the site.
I usually set up the Widget Logic plugin but that plugin does require some understanding of simple code and it's not easy for all users.
Recently I discovered that there is a similar plugin, called Widget Logic Visual, which is much easier to use and does require knowing any code.
How to use Widget Logic Visual
Once the plugin is installed and activated, each widget will have a blue button at the bottom that says 'Edit Limitation'. Click on that button.
Select the blue button that says 'Add New Limitation' (visual).
In the dropdown box for template selection, you will almost always want to select page. You may, however, have other uses.
Uncheck the 'Show In' checkbox.
You will then be presented with a list of pages that you can select. The widget will only be displayed on the page(s) that you specify.
Is this something that you would use? I think it makes setting different widgets on different pages super easy.
photo credit: arenamontanus