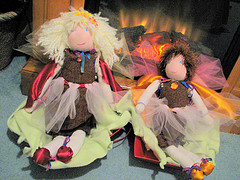 Two years ago I listed 5 lyrics plugins that could be used to replace Hello Dolly, which is installed by default with a WordPress installation.
Last week I accidentally came across some new ones when looking for a Random Quote Generator plugin. As before, these seemed fun and silly so I decide to highlight them here.
Are there any quotes or lyrics that you would like on your dashboard? Or would you not even notice?
photo credit: anathea