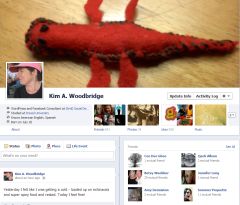 Facebook's new timeline layout is available. If you don't already have it, you can get it on the About Timeline page. Facebook says it will be rolled out to all users on December 22nd. Either not many people have switched or people like timeline because my news stream has not been filled with people complaining about the new layout and threatening to leave Facebook forever. ;-)
I've found it easy enough to edit and remove content but I could not figure out how to edit the boxes to the right of the basic info about me and just below the cover photo. A friend of mine on Facebook cleared that up so I thought I would share it here, if anyone else was having trouble with this.
To the right of the 4 boxes is a number. Originally, mine said 6 and now it says 3.
Click on the number and you can edit and move around the boxes that appear in this location. You can not, however, edit, move or remove the friends and photos boxes.
Hovering over one of the existing boxes, such as Likes, will bring up the pencil icon, and you will then be able to edit the box by removing the item or swapping it's position with another item. After I activated timeline, one of my boxes was Maps, which I was not thrilled with having there so I deleted it, moved Likes over and brought up Music.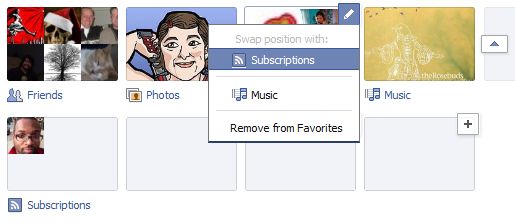 Are you using Timeline yet? Do you like it? I think it looks a lot like a blog. Are you having trouble editing anything? Let me know in the comments.