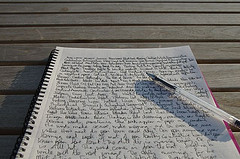 Almost three years ago I wrote an article about how to increase the size of the writing space in WordPress.
In the new version of WordPress, 3.5, that setting is no longer available under Settings > Writing. Instead you can increase the size on the writing screen and the setting will be retained each time you use WordPress.
If you go the bottom right corner of the edit screen, your cursor will become a double arrow. This will allow you to pull the size of the writing space to increase or decrease it.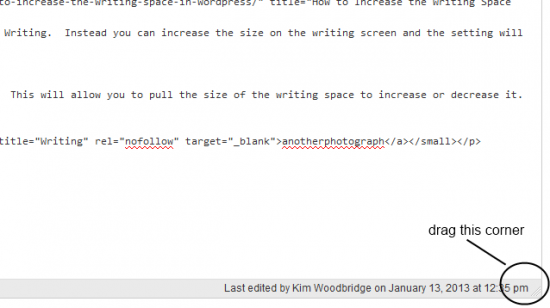 The size will be the same on all edit post or page screens and will be remembered the next time you login to WordPress.
If you are having trouble getting this to work properly, make sure you aren't using an outdated version of your browser and / or try using a difference browser. It worked fine for me in Firefox.
photo credit: anotherphotograph