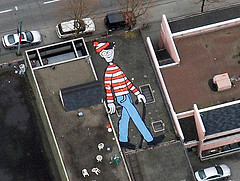 Like all of us, I get a lot of emails. I try to answer them all even though general inquiries don't get answered very fast.
Sometimes, however, an email question gives me an idea for a post – like this one.
I was asked if it was possible to send updates to Facebook fans based on their location. Since I am unable to store a lot of new information in my brain anymore, I tested it out and determined that, yes, it can be done.
So, here's how to do it.
Go to your Fan Page
Click on Edit Page
On the right click on the link that says Send an Update – it's in the Promote Your Page section.
Check the box that says Target this Update. You can select a country and then target by State/Region and City.
I wish more people would use this. I think it's silly when I get updates for things occuring in Kansas and California – it's highly unlikely I'll be attending ;-) Take a couple of extra minutes and target the updates to those who will be most interested.
photo credit: Si1very